Merino Wool Socks Proudly Made In Western Canada
Enjoy the outdoors, have adventures, and go to new heights with the comfort of Kootenay Socks. These high-performance Merino wool socks have your feet
covered, so you can live in the moment.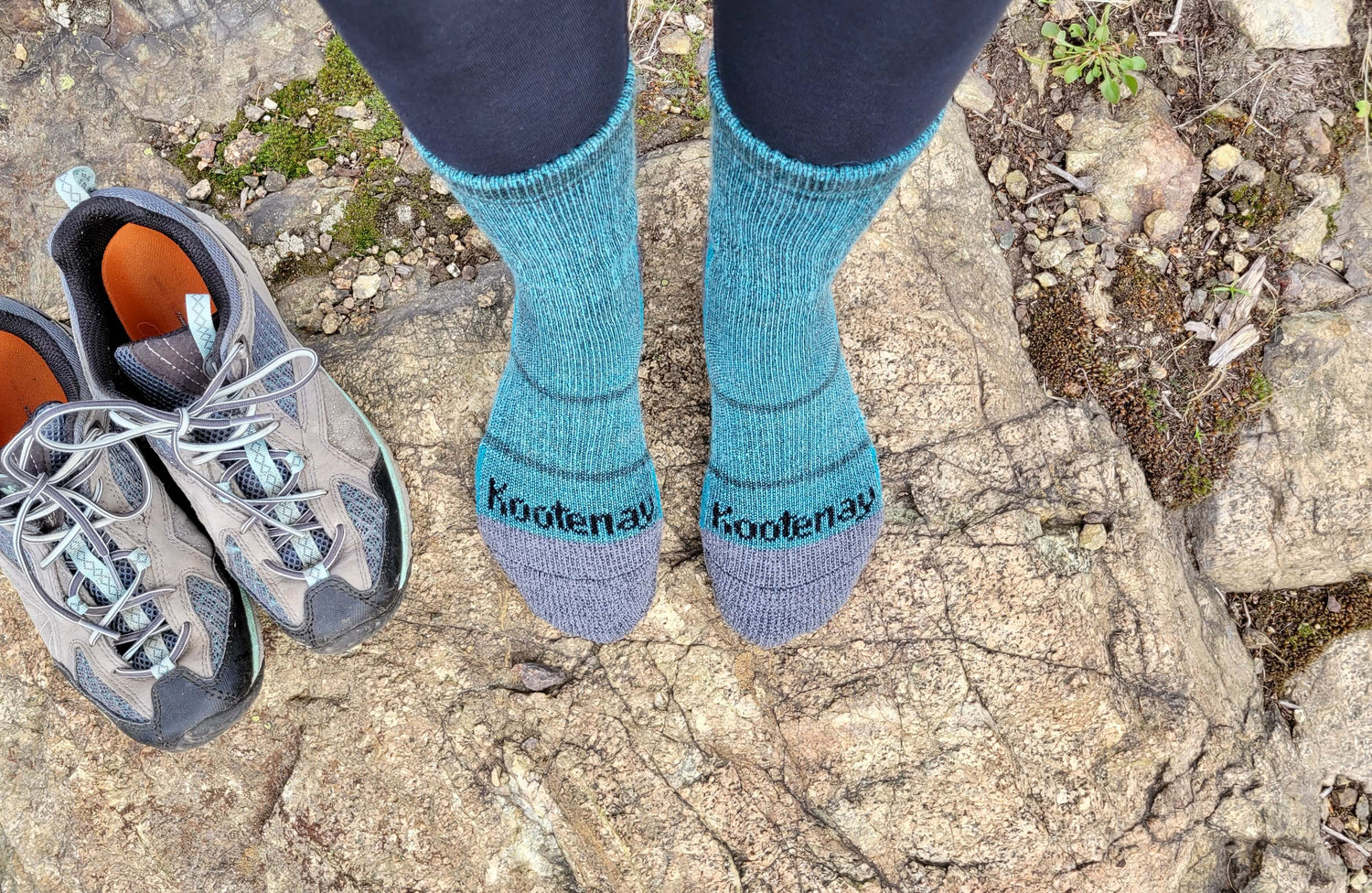 We use merino wool for its temperature regulating, moisture-wicking, and odor-resistant properties. Best of all, they feel good on your feet!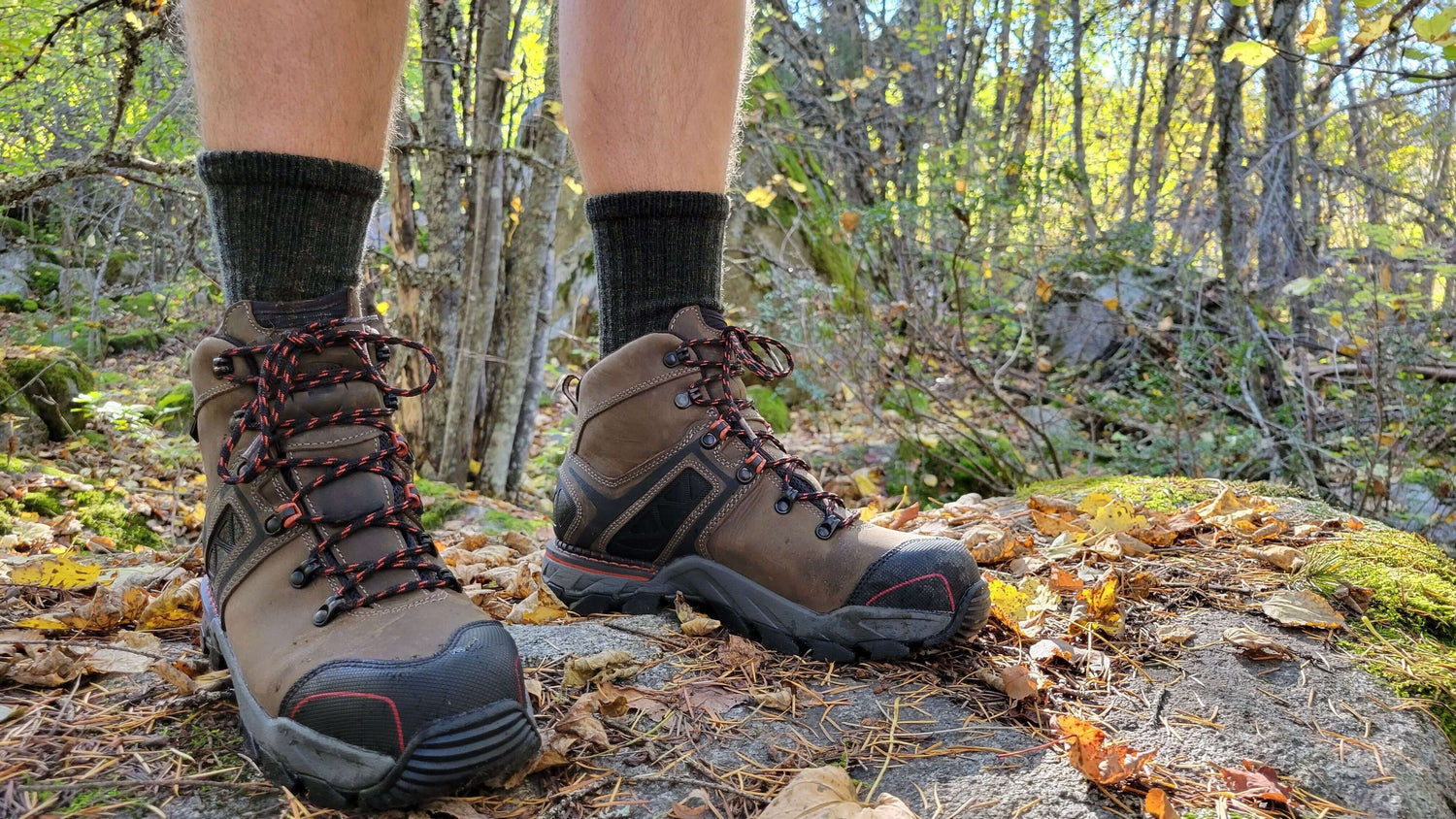 Kootenay Socks are performance-fitted with arch support, a heavy cushioned sole bed, and reinforced at common wear zones for durability and long-lasting comfort.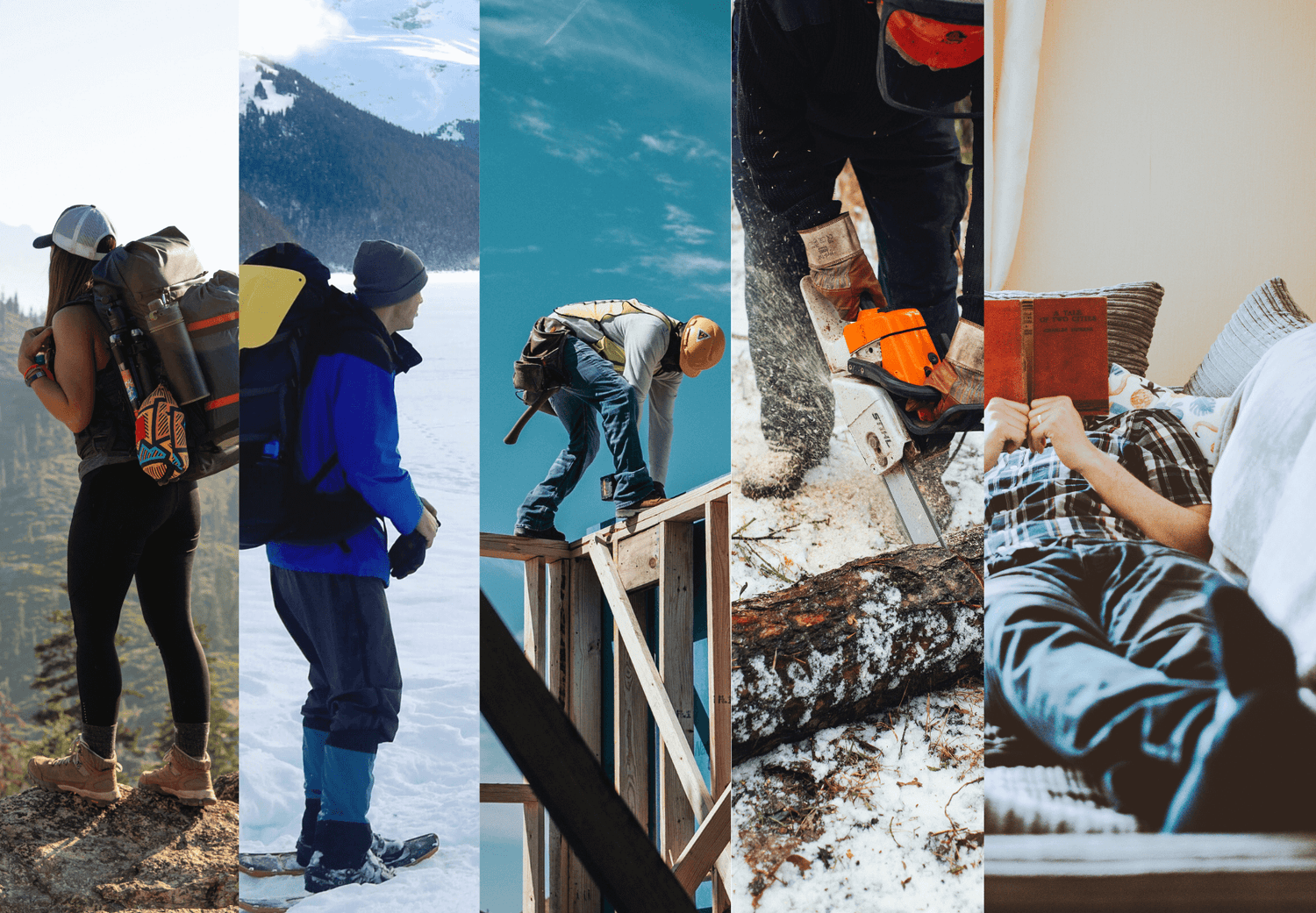 Our socks keep you comfortable during outdoor activities, cushion your sole in work boots, and keep your feet warm around the house.